znerg Architecture is the most solid and efficient platform to build modern software applications for web and mobile. Develop applications in minutes with many powerful tools and packages already implemented that will not only save your business time and money but provide it with a strategic edge over the competition.
Our architecture is composed of 4 products:
g-api For creating web services to handle all your business logic and serve all your client applications.
g-web A reactive and scalable web solution with embedded functionality that gets you up and running in no time
g-mobile The most commonly used functionality already implemented and ready to deploy to Android and iOS platforms
g-templates Templates designed from the ground up to be extensible and easy to maintain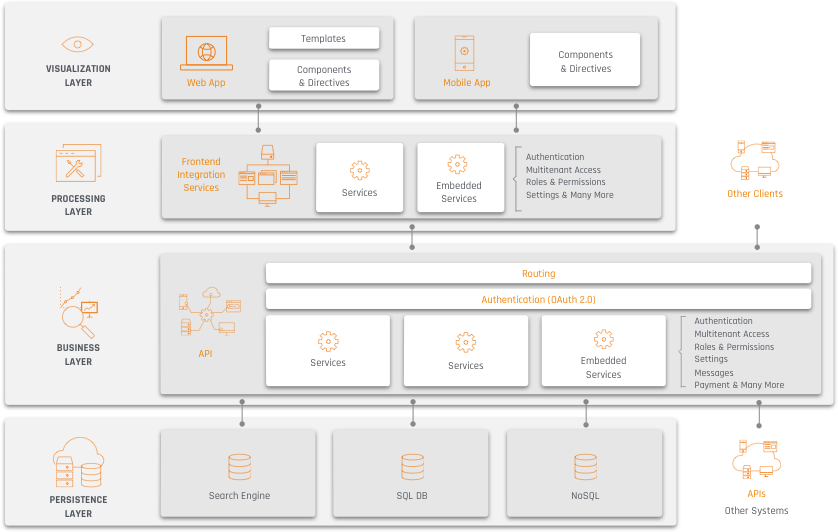 These are some of the benefits your solutions will get when using our architecture:
Fewer errors
Easier to maintain
Easier to test
Lower maintenance cost
Higher quality
Rapid development
Scalable & Extensible
Ready for mobile & other systems
More secure (OAuth 2.0)
Better performance
Improved user experience
More efficient (less network traffic)
For more information download this document.